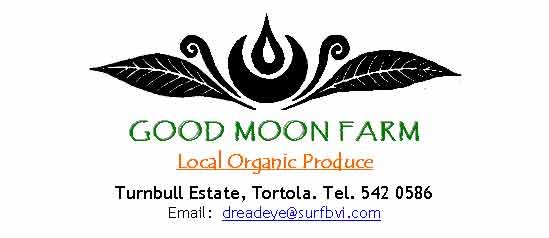 Fruit and Vegetable List. 2009
Good Moon Farm aims to provide a steady supply of local organic produce, from either our own farm, through a network of BVI farmers or from our friends in Dominica and St Vincent.
Obviously not all the items on this list are always available, some are seasonal and some need to be ordered at least a week in advance. Items usually avilable from our farm on Tortola are listed in Italics.
a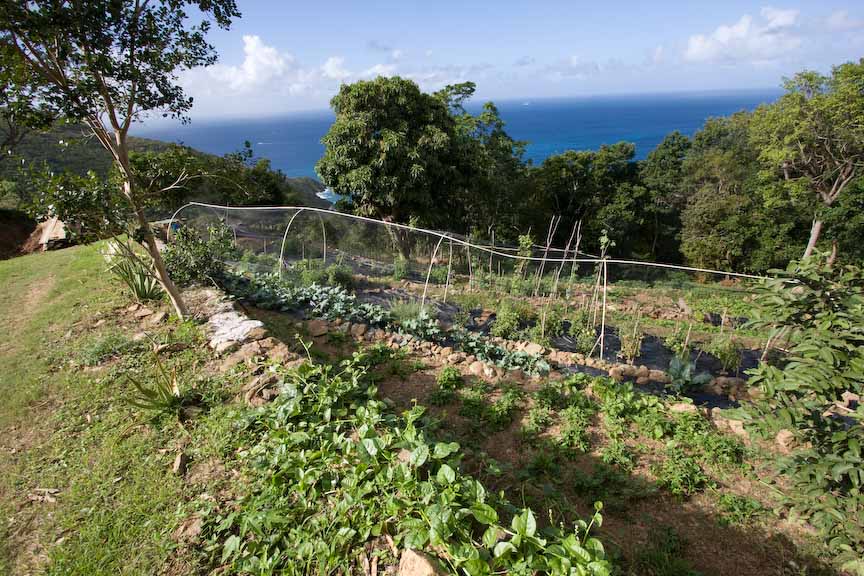 If we are supplying produce that we know not to be organically grown we will always inform you.
Our prices will vary due to supply, and you can expect them to be higher than supermarkets in many cases. However our produce generally has superior taste and nutritional qualities, a much longer shelf/fridge life and an assurance that it is coming from a local source.
If you require any specialty item that you do not see on our list, or you would like us try and grow or source for you, please let us know and we will do our best to supply you.
We are happy to deliver within the Road Town area, or arrange collection in Trellis Bay and Marina Cay. Better still you are welcome to arrange a visit to the farm.
Greens
Tomatoes
Lettuce
Spinach
Arugula
Collard Greens
Colrabbi
Bok-choi
Aubergines
Breadfruit-
Breadnuts
Broccoli
Cabbage
Mustard greens
Cauliflower
Cucumber
Okra
Beans
Pumpkin
Butternut squash
Peppers - Sweet
Sweet Corn
Carrots
Avocados
Root vegetables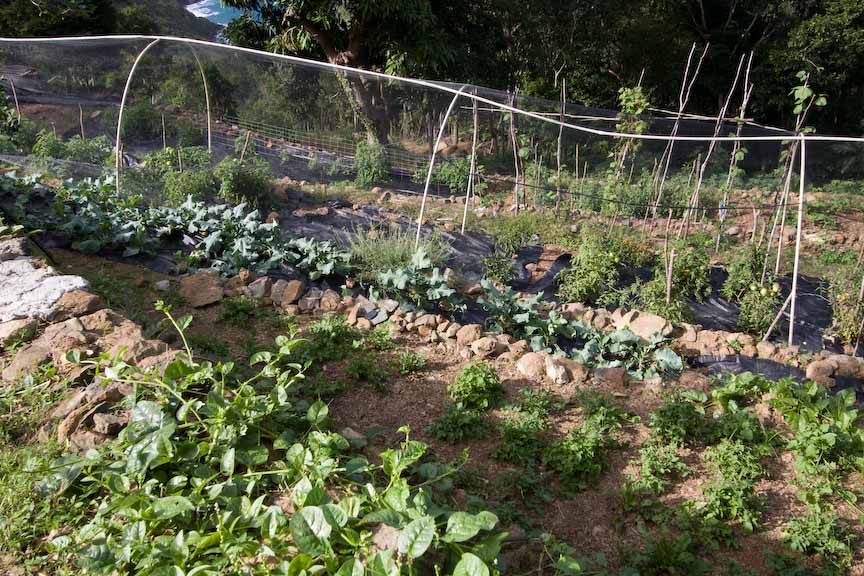 Tania
Dasheen
Yam
Sweet Potatoes
Edoes
Cassava
Plantains-.--------------------------------------------------------------------------------------
Seasoning etc.
Peppers - Hot
Peppers - Seasoning
Spring Onions
Celery
Sugar Cane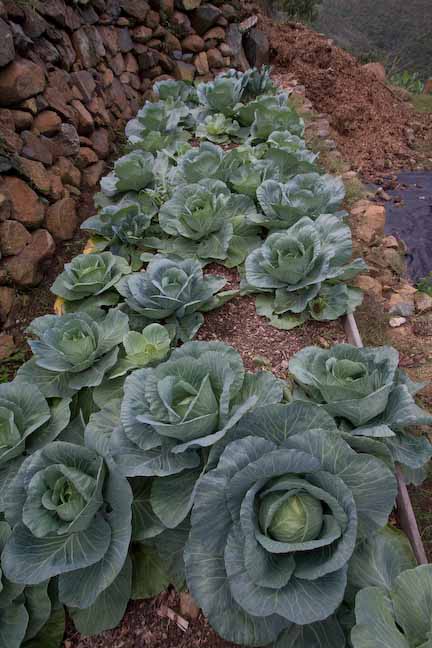 Herbs and Spices
Basil
Lemon Basil
Thai Basil
Lemon grass
Coriander
Dill
Fresh Ginger root
Rosemary
Mint
Spearmint
Parsley - regular
Parsley - flat leaf
Sage
Tarragon
Thyme
Fresh Turmeric--------------------------------------------------------------------------------
Fruit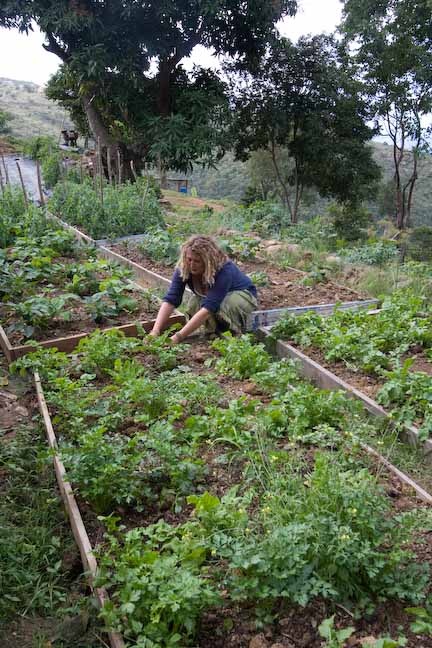 Bananas - Yellow
Bananas - Green (cooking)
Bananas - Red
Grapefruit
Oranges
Mangos
Mandarins
Limes
Tangerines
Pineapples
Papaya
Sugar Apple
Sour sop
Passion Fruit
Coconuts (dry and green)
Sea grapes
Gynips
Syrian Figs (Very special order!)
Red Grapes (Seasonal)
Additional Items:
Honey
Cinnamon
Nutmeg
Hot pepper sauces
Salt Island Salt
Local meat seasoning
A good range of Bush/Herb teas (Dry and Fresh)
Coffee
Cassava Farine
Cassava bread
Arrow Root
Sorrel
Maubi